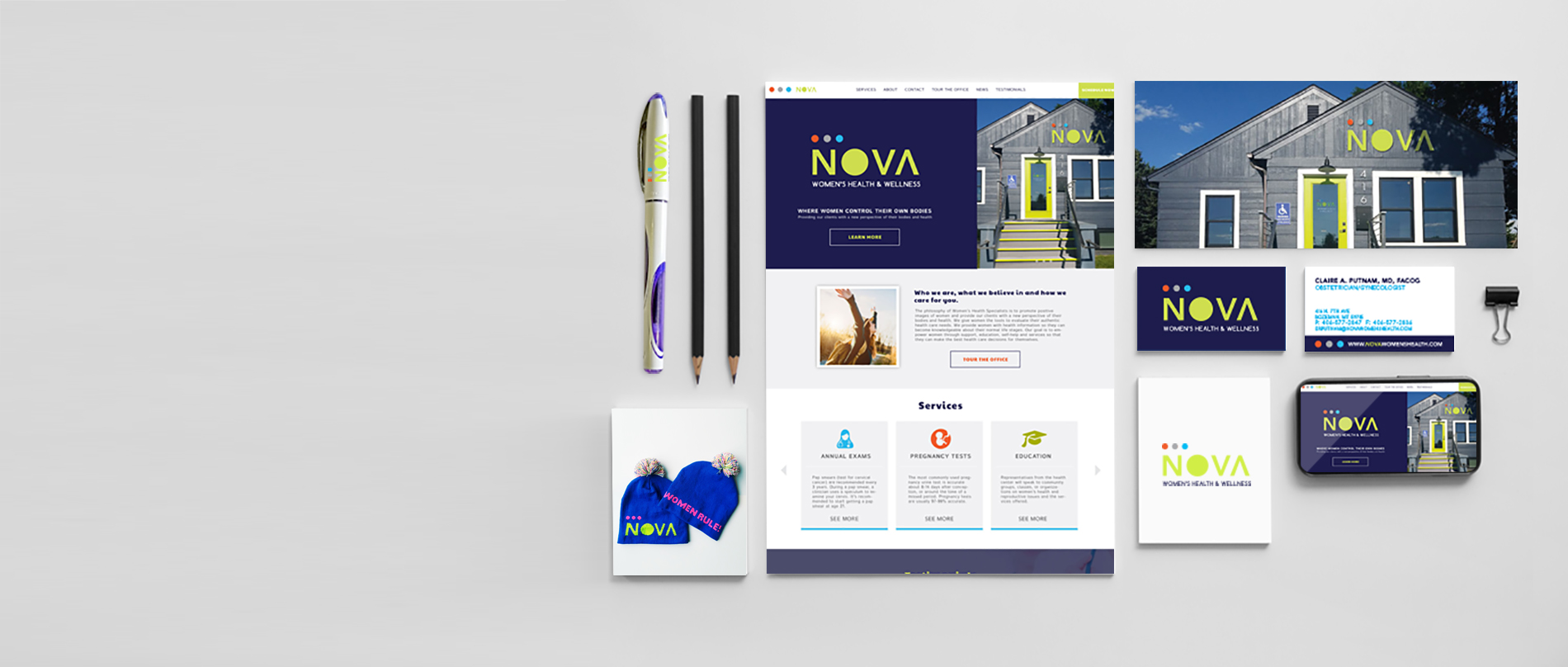 Scope of Work
With the desire to serve the community in a real and powerful way Dr. Claire Putnam started a new practice providing customized women's health care to the Bozeman area. To help lighten the load of starting a new business Dr. Putnam came to us for help with branding and marketing Nova Womens Health and Wellness, her new practice.
We took the time to get to know the vision of Nova, prospective clientele and goals for the business. With that information we were able to guide her through the process of branding, website development, business cards signage for her new space, and marketing flyers that fit her specific branding goals.
With the help of Concept Design Studios focusing on building community recognition for Nova, Dr. Putnam was able to focus more on her main goal of providing healthcare to women in the community.
We are here to help take business from the very beginning stages to being recognized within the community.
Marketing, branding, and web development can be a huge optical when establishing your new business. It is our goal to help you thrive in this area of business.
Words from Dr. Putnam
"I am really grateful for all the help I got from Comfort, Matt and Kincade at Concept Design Studios for helping me work on my design for NOVA Women's Health and Wellness. They did a great job working with me on my logo, business card and helping me design a top-notch website that I can update as well.
The process was easy and I get compliments all the time on the website, and my business cards. I have referred friends and colleagues to work with them as well. Many thanks to the team at Concept Design Studios for making NOVA stand out!"